The Sugar Syrup Chamber Membrane Filter Press is a popular tool for the solid liquid separation. It uses the pressure as power to realize filtration. The Filter Press structure is simple, and it mainly includes driving device, filter medium, program control device and metal main beam.
Fields of Application
| | |
| --- | --- |
| (1) | Juke filtration in beverage industry |
| (2) | Filtration of juice and syrup In sugar industry |
| (3) | Municipal swage sludge dewatering |
| (4) | Industrial wastewater sludge dewatering |
| (5) | Potable and industrial water treatment sludge dewatering |
| (6) | Ceramic, marble and granite slurries dewatering |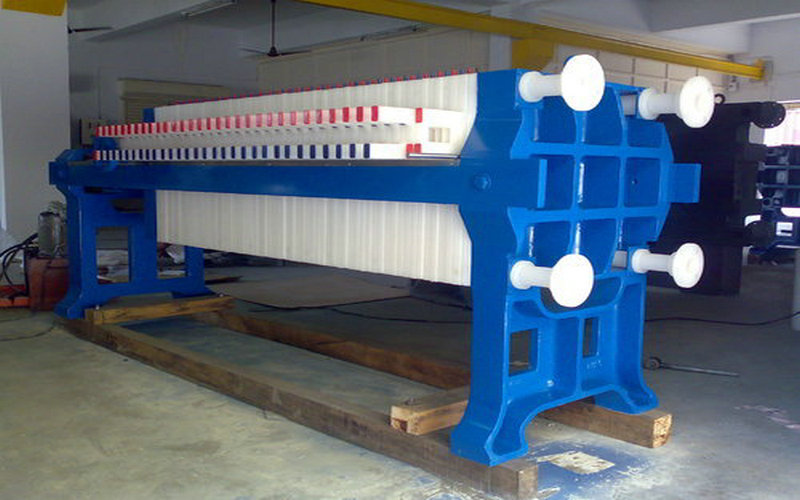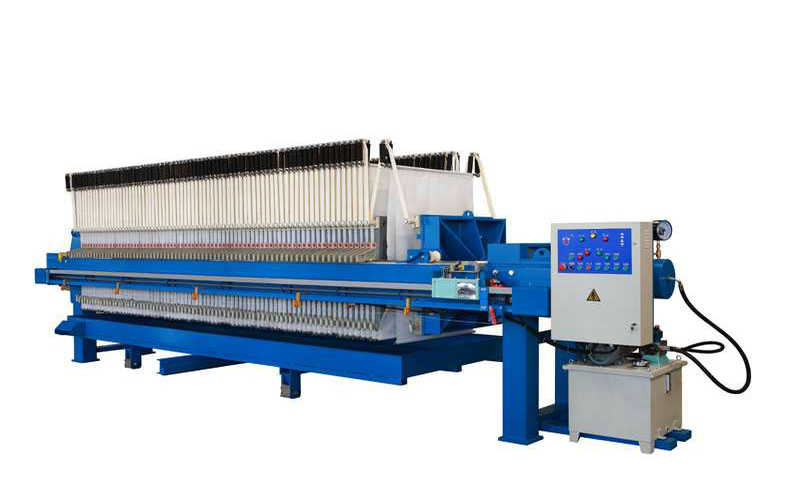 Our Filter press is equipped with all of the protections required by safety regulations, and the electrical system is built according to the strictest current standards.
High pressure filtration produces a filter cake of low moisture content
The powerful and effective Filter Cloth washing system prevents clogging of the filter cloth.
Unique plates shifting and shaking device provides convenient and safe cake discharge from the filter press.
Hydraulic oil system for automatic press opening and closure.
Power saving, free trouble, low operation and maintenance cost.