Pharmacy chamber membrane filter prese:when air or water feed into the plate, membrane becomes inflate and can produce very high pressure to squeeze the cake, the moisture content be reduced lower.
The plate has features including acid-resisting, alkali-resisting, non-toxic and has a long service life. Working temperature of this membrane plate is 0-80°C
The Filter Plate has an O-ring edge seal, the filter pack seals hermetically so that a drip tray is not required.
The filter cloths are attached within the plate; the rubberised edge, usual for pass-through cloths, is omitted.
The filter remains outside clean and aseptic.
The filter plates are manufactured in the dimensions from format 470 and bigger.
Membrane plates ensure a 50 per cent time saving and a higher yield of the liquid in the filter cake
Pharmacy Chamber Membrane Filter Press photo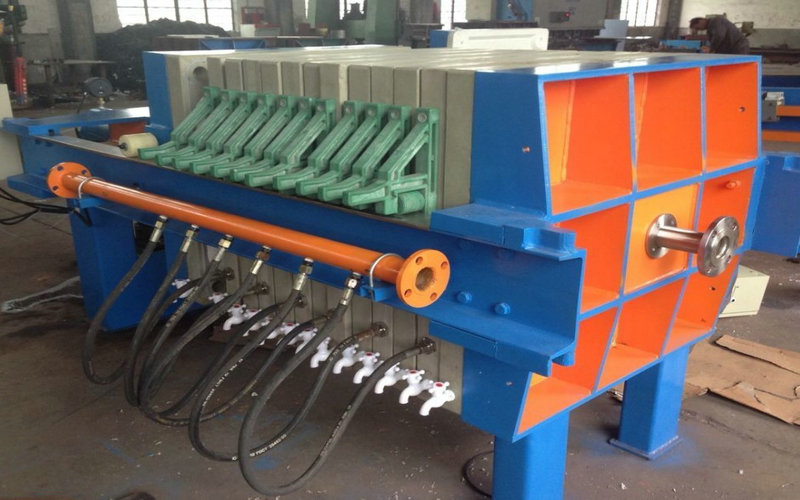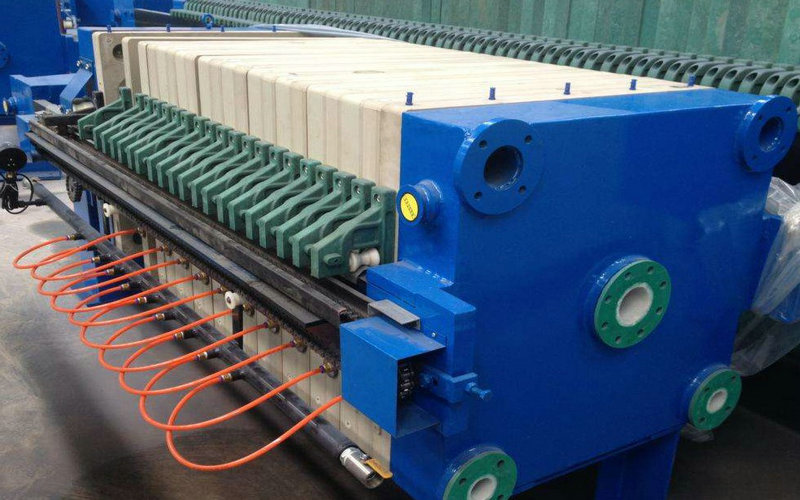 Pharmacy Chamber Membrane Filter Press
Parameter:
Model

Filter Area/m²

Plate Size/mm

Cake Thickness

/mm

Filter Chamber Volume/L

Filtration Pressure

/Mpa

Motor Power

/kw

Weight/kg

Dimensions/mm

TG10/870-30U

10

870×870

30

154

0.6

2.2

1940

2720×1270×1300

TG20/870-30U

20

870×870

30

307

0.6

2.2

2230

3500×1270×1300