High Pressure Concentrate Membrane Paper Filter Press
Membrane Filter Press has high squeezing pressure, and good corrosion resistance. The membrane Filter press from the material can be divided into rubber membrane filter press and PP membrane filter press. Rubber membrane filter press is more suitable for weak acid, weak alkali, organic solvents and not ideal filter material, rubber membrane tympanic membrane more fully, the use of pressure and volume is small, can greatly reduce the energy consumption. While the PP membrane used in strong acid, strong alkali and organic solvent materials, relatively more ideal performance and longer service life. In the form of the squeezing gas (air, inert gas) squeezing and liquid (water, oil) squeeze, to meet the needs of different industries. Food grade can be configured according to customer need to squeeze the components and common control can use PLC and man-machine interface. For general materials, diaphragm tympanic membrane 3-15 minutes later, can fully play the role of pressing dehydration.
For some special materials also can be used after the first low pressure squeeze high-pressure squeezing piecewise squeezing method. Diaphragm Filter Plate can meet the high efficiency of dehydration filter technology, and can safeguard filter press to play the best filtering effect. A diaphragm filter press can largely reduce the moisture content of filter cake and greatly improve the yield.
At the end of the feeding process, and through the filter cake to squeeze, to enhance the efficiency of dewatering, rights and filter cake dryness, reduce pollution and reduce labor. The drying process can be avoided in some of the process. If before squeezing and squeezing, increase the blowing operation, further reduce the moisture content of filter cake.
High Pressure Concentrate Membrane Paper Filter Press Photos: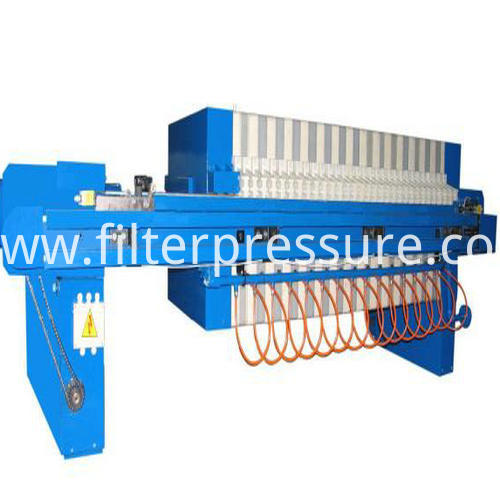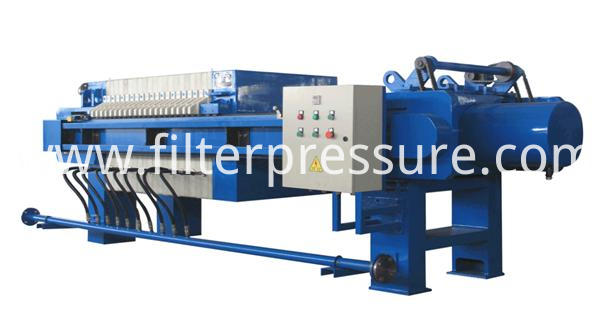 High Pressure Concentrate Membrane Paper Filter PressTechnical Data
Model

Filter

Area

(m2)

Inner

Size

(mm)

Plate

Thickness

(mm)

Motor

Power

(kw)

Plate

Number

(Pcs)

Filter

Capacity

(L)

Working

Pressure

In

Chamber

(Mpa)

External Size

(mm)

L*W*H

Weight

(kg)

WYB-650

27

Φ650

50

3

40

367

≤2.0

3950*1150*1170

4800*1150*1170

5800*1150*1170

2500

40

60

546

2700

54

80

725

3000

WYB-800

37

Φ750

55

3

40

489

≤2.0

4100*1150*1400

5200*1150*1400

6300*1150*1400

2900

54

60

727

3200

72

80

967

3800

WYB-1000

54

Φ920

60

5.5

40

800

≤2.0

5000*1350*1350

6200*1350*1350

7400*1350*1350

8600*1350*1350

4460

80

60

1200

5140

106

80

1600

5820

132

100

2000

6500

Plates quantity could be added or reduced according to customers' requirements.
Application Industries
| | |
| --- | --- |
| Municipal wastewater / domestic wastewater | Petrochemical industry ( oily sludge) |
| Pharmaceuticals industry / pharmacy | Chemical |
| Food industry | Eletroplating industry |
| Textile | Printing and dyeing |
| Animal husbandry / livestock industry / livestock breeding | Kitchen waste |
| Industrial wastewater | Machining wastewater |
| Coking wastewater | Water purification industry |
| Refuse processing plant / garbage proposal | Landfill leachate / refuse leachate / percolated fluid |
| Coal chemical industry | Biotechnology / bioengineering / Biological Engineering / bioengineering |
| Animal slaughter / animal butcher | Rubber |
| Paper making | Gelatin |
| Recycled water / reclaimed water | Marsh gas / methane |
Filter Press Working Principle:
1. Working by oil tank. the piston rod will push the movable seat, pressing filter plates to form sealed chambers. It could prevent the slurry from spurting and leakage when sending the slurry with pressure.
2. The slurry is sent to every sealed filter chamber by the feeding pump with pressure, going into filter plates and filter cloths. The clean water will be filtered out from the filter plate water outlet by the Filter Cloth, but the solid is kept in the chambers, to separate solid and liquid.
Features of Membrane Filter Press:
1, it adopts low pressure filtration, high pressure pressing, greatly shortening the whole filtration cycle.
2, it uses TPE elastomer, the maximum filtering pressure can reach 25 mpa, so that the moisture content is reduced greatly, and save the cost of drying, improve the yield.
3, save power consumption, operation late in filtration, small flow, high pressure.
4, the membrane pressing function, in a very short time to complete this process, save power consumption.
5, improve degree of mud biscuits, reduce rate of mud cake, diaphragm squeeze on static filter cake after the secondary crushing, the structure of the filter cake rearrangement, density increase, thus replacement part, improved the dryness.
6, strong corrosion resistance, basic is applicable to all the solid-liquid separation.
7, PLC and man-machine interface control can be configured.
8, membrane filter plate has anti-fatigue, anti-aging, sealed performance is good wait for a characteristic.
Contact me: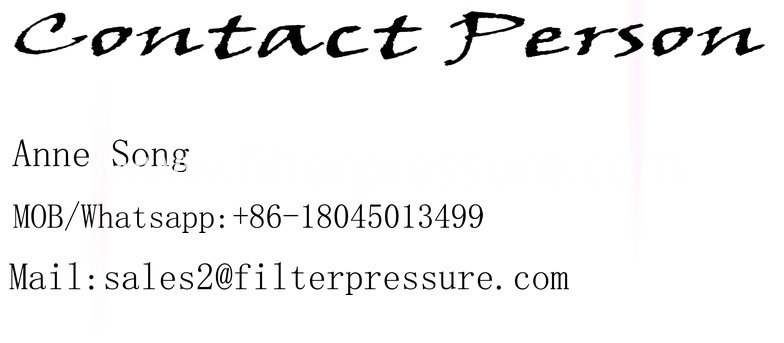 Looking for ideal Concentrate Membrane Filter Press Manufacturer & supplier ? We have a wide selection at great prices to help you get creative. All the High Pressure Membrane Filter Press are quality guaranteed. We are China Origin Factory of Concentrate Membrane Paper Filter Press. If you have any question, please feel free to contact us.
Product Categories : Paper Industry Filter Press > Paper Industry Chamber Membrane Filter Press