Metallurgy Plate Frame Filter Press vertical, juxtaposed recessed plates, presses against each other by hydraulic jacks at one end of the set. The pressure applied to the joint face of each filtering plate must withstand the chamber internal pressure developed by the sludge pumping system.
Filtration Cycle
The Filter Press is an intermittent dewatering process. Each press operation includes the following steps:
1- Closing of the press: as the filter is completely empty, the moving head activated by the jacks calmps the plates.
2- Filling: For sludge having good filter ability it is best to fill the filter very quickly so as to avoid the formation of a cake in the first chamber before the last ones have been filled.
3- Filtration: When the filtration pump has stopped, the filtrate circuits and central duct, which is still filled with liquid sludge, are purged by compressed air.
4- Filter opening: The moving head is drawn back to disengage the first filtration chamber. The cake falls has a result of his own weight. A mechanised system pulls out the plates one by one.
5- Washing: Washing of clothes should be carried out every 15-30 processing oprations. For mid- or large units this take place on press using water sprayers at very high pressure (80-100 bar).
Metallurgy Plate Frame Filter press Photo: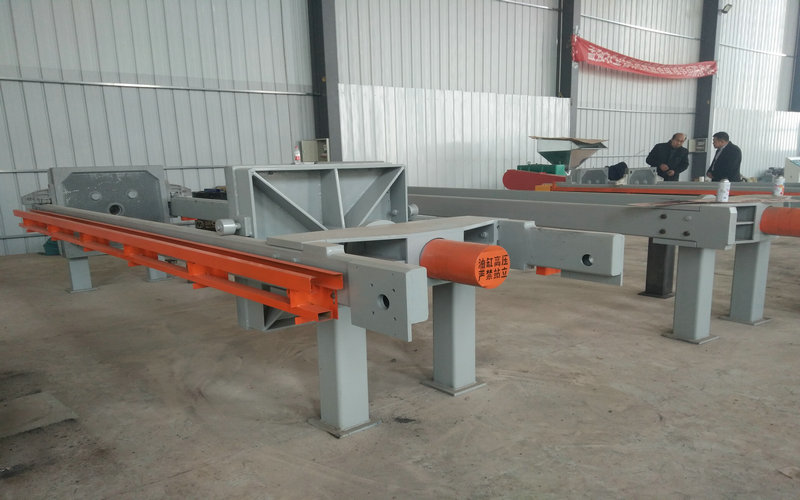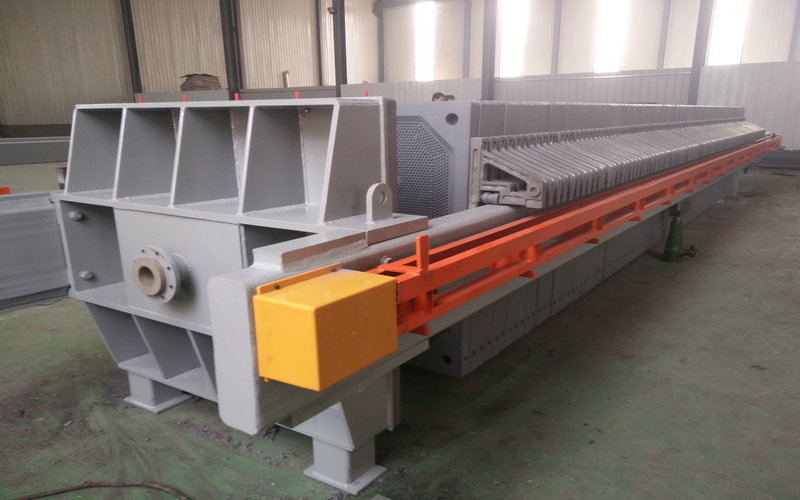 Metallurgy Plate Frame Filter Press Parameter:
Hydraulic Tighten, Mechanical Tighten Filter Press

Spec.

Filter area

Material

Form

930

40²--100²

PP

Box, one plate one frame

1000

100²--180²

PP, Steel compound rubber

Box, one plate one frame

1250

130²--300²

PP, Steel compound rubber

Box

Automatic Filter Press

Spec.

Filter area

Material

Form

1000

100²--180²

PP

Box, one plate one frame

1250

130²--300²

PP, Steel compound rubber

Box

1500

160²--500²

PP, Steel compound rubber

Box