Metallurgy Chamber Filter Press:
Automatic Filter Press is on the basis of the pressure filter, according to user's different requirements for Filter press equipment automation degree, choose to increase automatic plate system, auxiliary varicose arm of discharging slag system, single lever water flushing system, flap hydraulic system, PLC control system and other auxiliary facilities, in order to reduce the workers labor intensity, improve production efficiency.

Design Features:
Once open filter press uses longer cylinder and beams. The plates are connected by stainless steel chains. While discharging, all plates will be pulled open to discharge all cakes at one time. Companying with vibration device, it can discharge cakes prefectly.
Metallurgy Chamber Filter Press Photo: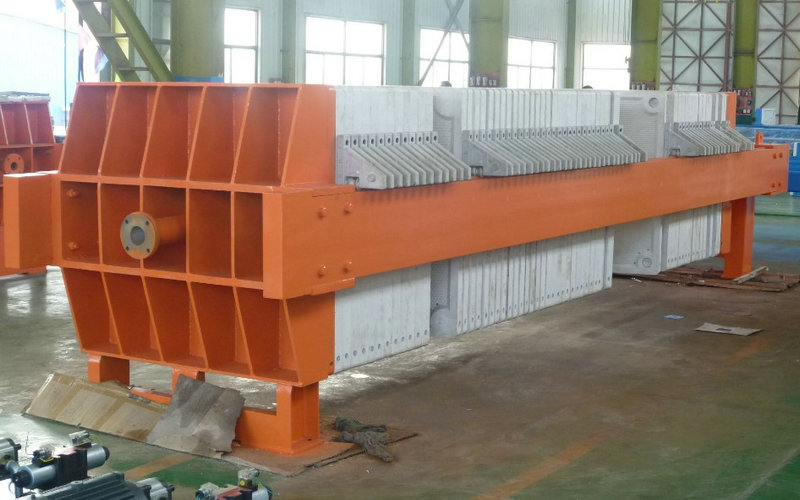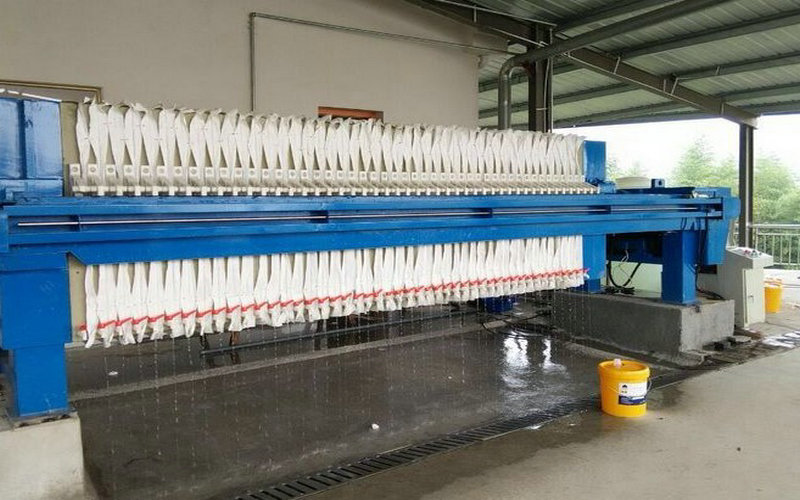 Metallurgy Chamber Filter Press Parameter:


Filter area(m²)
Number of Filter Plate
Filter cake thickness(mm)
Filter chamber volume(m³)
Weight(Kg)
Anchor center(mm)
DimensionsL*W*H(mm)
60
37
35
1.07
4790
3770
4915
1630
1390
70
43
1.23
5068
4170
5315
80
49
1.41
5474
4575
5720
90
55
1.58
5624
4975
6120
100
61
1.75
5902
5380
6525
120
73
2.08
6458
6180
7325