The basic components of a food and beverage chamber Membrane Filter Press are the frame, Filter Plate pack, closing device, and optional additional features. The Filter Press frame structure is available in two versions: the sidebar and the overhead beam designs. The size of the Filter press is defined by the dimensions of the filter plate.
Membrane filter plates have a chamber below the drainage surface that may be inflated. The common method used is water pressure, which is generated by pumping into the squeeze cavity to inflate the face of the plate against the filter cake.
Membrane plates are used to reduce the cake moisture content or shorten the filtration cycle time.
The final product produces savings in the overall plate pack cost.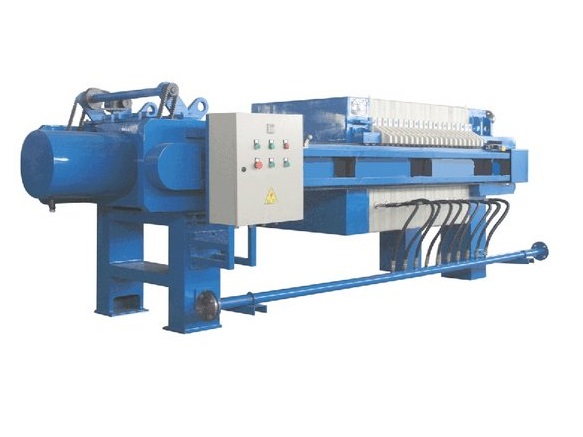 Filter elements
The filter cloths are attached within the plate; the rubberised edge, usual for pass-through cloths, is omitted.
The filter remains outside clean and aseptic.
The filter plates are manufactured in the dimensions from format 470 and bigger.
Membrane plates ensure a 50 per cent time saving and a higher yield of the liquid in the filter cake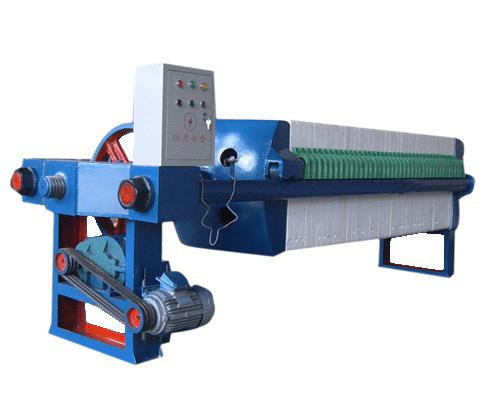 Application
| | |
| --- | --- |
| (1) | chemicals and pigments |
| (2) | metallurgical products and ores |
| (3) | food and pharmaceuticals |
| (4) | industrial and municipal wastewater treatment |