Filter Press Filter Cloth Description
Filter fabric widely used in liquid filtration and solid separation, gas filtration and dust collection etc.The application of membrane filtration technology has improved filtering effects significantly. The final dewatered cake is a result of mechanical squeezing by the membrane. The high pressure PP membrane plate is the latest and the most practical new type Filter Plate.
Filter press Filter Cloth Photo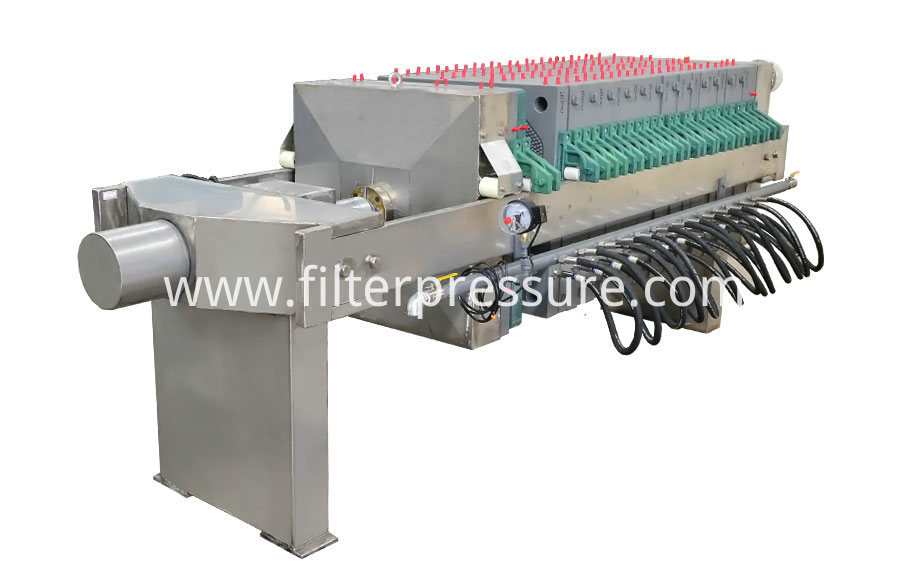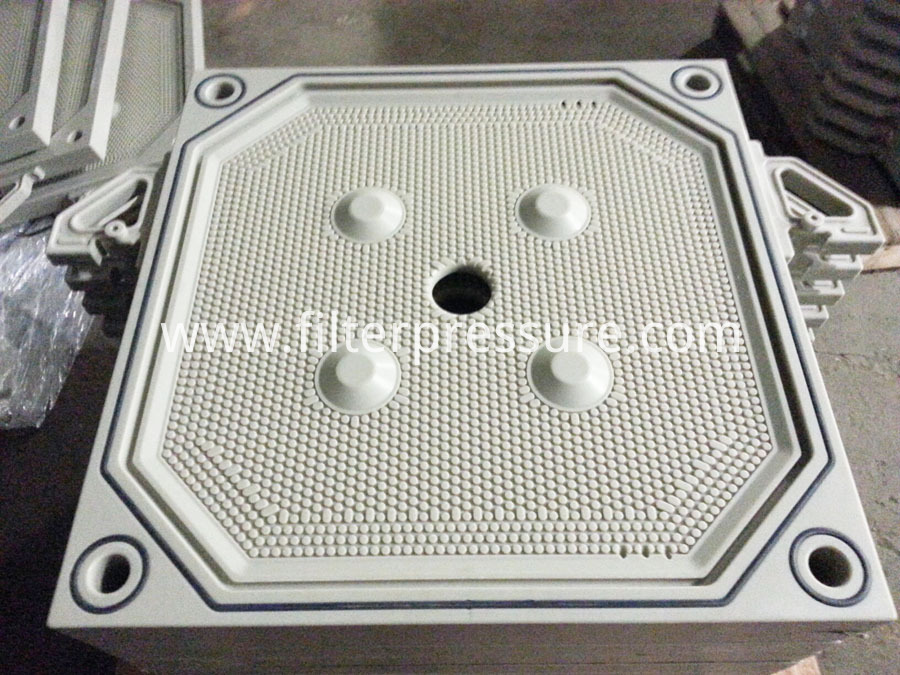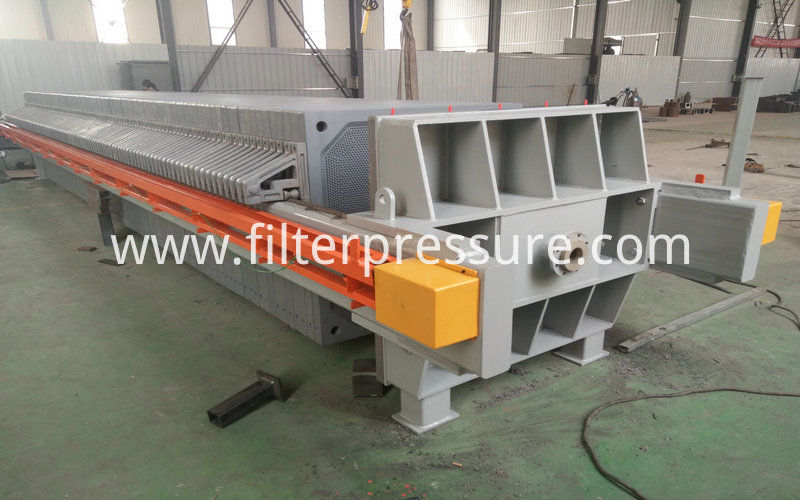 Filter Press Filter Cloth Application
Municipal and Industrial Waste Treatment, chemical industries, Petrochemicals, Mining, Pharmaceuticals, Food and Beverage Processing, belt press, water purification, brewage, etc.
Filter Press Component
1) host section: there are two beams whose ends are respectively fixed on two sides of head plate and hydraulic cylinder, that is the rack. On the beams, there vertically suspend and arrange filter frame, filter plate, and filter cloth, which consist the filter chamber. And the filter chamber can horizontally move along the beam. Head plate is hinged with a piston rod. And the head plate dolly moves driven by hydraulic cylinder to press filter frame and filter plate. When reach the working pressure of hydraulic station, rotating the locking nut to maintain pressure. Then turn off the motor, then begin feeding materials and filtering.
2) hydraulic system: hydraulic system is composed by hydraulic auxiliary parts (oil tank and Oil Filter), hydraulic pump, valve, hydraulic cylinder and pipe, etc.
3) electrical components: electrical components are installed on the right side of the tank, and the control element is installed on the right side of oil cylinder seat.
Contact Us